Referral Program
We're Looking For More Like You
You work hard. You contribute to a world-class product. And you take pride in your work, as you should. Finding more team members like you is one of our top priorities, and we bet you're one of the best ways to find them.
Specialty Foods Group is offering you up to $1,000 for every friend or family member that gets hired after you refer them to work here.
Here's how our Employee Referral Program works:
For each friend or family member of yours that gets hired, you'll receive…
$500 when they reach their six-month mark
$500 when they reach their one-year mark
And the best part is, there's no limit to how many referral bonuses you can earn. For example, if you refer 10 friends or family members, and they all get hired, and they all reach their one-year mark working at Specialty Foods Group, you could earn an extra $10,000!
Make sure they provide your name and employee ID number when they apply so they will be documented as your referral.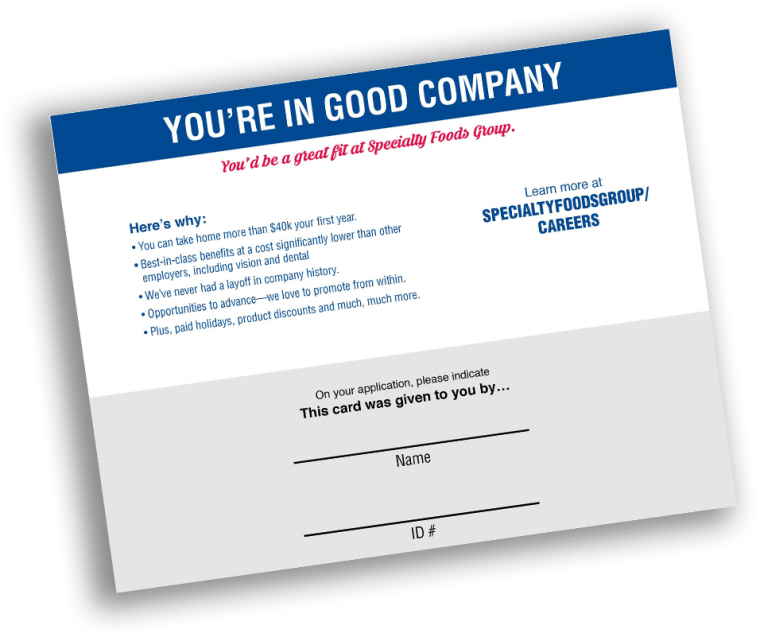 [gtranslate]